There is, I have discovered, a little known secret to maintaining weight loss. It is not inherently obvious to most people so few ever think of it. But once you do think about it, its value is clear.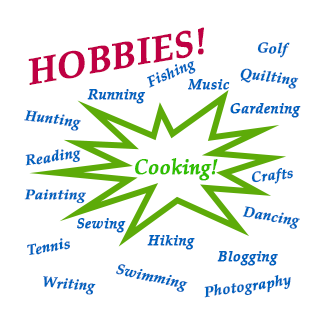 Take up a new hobby! Not just any hobby but a certain one. Cooking. It may not be a necessity, but it can be a definite help.
Even if you never considered it before or thought it to be enjoyable, get into it. You do not need to spend an inordinate amount of time on it, but make cooking one of your enjoyable hobbies and it will do wonders to help you maintain your weight at its proper level.
My New Hobby is Cooking
For years I have often had the task of cooking some meals for myself and, in my work, for others. I suspect that many of you have done the same.
But while I say "cook", for me it is really a misnomer. Mostly what I did was warm up stuff. You know, open up the package of frozen lemon pepper chicken breasts, stick them in the oven and serve them up when hot. Don't misunderstand. They taste pretty good so I am not putting that down, but good cooking does require a little more.
Prepared foods do leave a lot to be desired in the way of nutrition, including their calorie load. Over the last couple of years, while working at losing weight, I did learn how to cook a little more than in the past, especially where I could reduce the calories in my food by doing so.
Personally, until recently at least, I never considered looking at cooking as a hobby. But now I have and I am really positive about its potential. It is easy to get hooked once you begin to look at it this way and to taste the difference in freshly prepared foods that incorporate your own personal touch!
Benefits of Cooking as a Hobby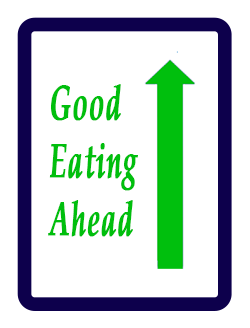 Obviously, the primary benefit of learning the basics of cooking for those wanting to maintain their weight at a proper level is that you can prepare meals that satisfy without having the overabundance of calories found in most foods commonly served on American tables (and perhaps elsewhere). But there is much more.
When you look at cooking as a hobby, something to enjoy, you are much more likely to do more of it and stick with it for the long term. Done out of necessity, cooking can be a chore. When done for the satisfaction of cooking up something special, something that is low in calories and that tastes really good, it becomes an addictive and joyful experience.
The greatest benefit of cooking as a hobby is the great tasting food! One of my favorite activities in the past was eating out. Now, however, even though I have learned very little (I am just beginning to learn my cooking skills, believe me), I cannot think of any place to go that serves pizza I like better than mine, or any dish better than my own stir fry.
Beginning Cooking
Getting started is easy. That is the good news. Fortunately you do not have to learn everything at once. Indeed that would be impossible! But it is not hard to learn one thing at a time.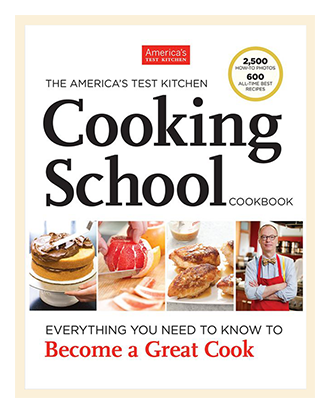 One simple way is to begin with salads. There are no end to the great salads you can make with great ease. I learned to make a good number while losing weight, but now look forward to many more—who can not like a tasty salad of mixed greens with home made dressing (strawberries, honey and apple cider vinegar) and topped with fresh strawberry slices and a sprinkling of walnuts! Good stuff!
The biggest challenge is that most cooking information promotes fattening foods, although that is changing. After writing a dozen books on cooking featuring high calorie Southern cooking, even Paula Deen (after contracting diabetes and then losing 40 pounds) has just turned in a new direction publishing her new low calorie cookbook!
For a really sound and complete guide to cooking skills check out Cooking School Cookbook from America's Test Kitchen. These folks have a reputation for solid research and helpful education about cooking and in this book cover all the basics beginning with detailed guides to using knives and measuring tools for instance.
Get Started Cooking!
If you follow my suggestion, I think you will be happy with it. There are few hobbies that provide such instant gratification.
Most important, as I look at all the good food I am eating already and more that I anticipate trying soon, I am ever more confident that I will never drift back to the old eating habits that kept me so much overweight for so long.