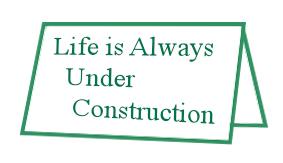 On my desk I have a sign that reads, "The road to success is always under construction". When it comes to weight loss and getting fit this is certainly true.
It is important to keep this in mind and acknowledge it as an acceptable if not desirable part of the process if we want our journey to be a happy one.
Getting Fit Under Construction
There are three aspects of a fitness program that are clearly affected by the basic nature of the process, each of which is parallel to the idea of being "under construction." Think of yourself driving down the road and running into a sign reading "Construction Ahead." When you do you know these three things are true.